[We're pleased to welcome Laura Illia of IE University. Laura recently published an article with co-author Alessandra Zamparini in the October 2016 issue of Journal of Management Inquiry entitled "Legitimate Distinctiveness, Historical Bricolage, and the Fortune of the Commons." The interview with Laura:]
What inspired you to be interested in this topic?

We have been previously doing research together in a project related to wineries in Switzerland in which we realized the importance for competing businesses to bond together and build a collective identity at the regional level.  How companies blend their organizational and collective identities through their narratives seemed to be key. When Laura was appointed to IE University and moved to Spain, she met some regional managers and found out that rural hotels in the region of Castilla y León had similar needs to those of wineries in Switzerland. However, what made this case even more interesting was that nobody was working out a collective identity for local rural hotels. No intermediaries were active, neither the small businesses were bonding together.  Despite this, there was an emerging collective identity looking at the narratives of these businesses, so we decided to study which narrative processes were taking place.

We undertook an exploratory approach to the study. When you do it, all findings are potentially surprising, because you are exploring. However, what probably we found most surprising was the fact that these small businesses were blending  the business and regional  identities through a narrative process that does not only appropriate collective elements but also preserves them . That was the moment in which we started to dim into the literature of commons, i.e. natural, social and cultural resources.  Typically corporations are considered actors that exploit commons, because these are physical resources that are considered limited. However, narratives, themselves, are considered intangible resources that, differently from the physical ones, can be reproduced infinitely. The way these small businesses in our study were re-producing narratives was interesting because they were undertaking a present approach to revisit the past, blending their organizational identity with historical natural, social or cultural anecdotes of the region. We called historical bricolage this process, by which rural hotels were recursively appropriating and preserving the local historical heritage, being able to communicate their belongingness to the region and their unique identities.

How do you see this study influencing future research and/or practice?

This study reaffirms the relevance of history for organizational strategic positioning, and in particular it opens up new avenues for research on narrative historical commons, which are resources reproduced and revived in organizations' communications. Research in this direction might extend the understanding of collective identity construction and legitimate distinctiveness, not only in local business communities, but also in all those communities where boundaries are fuzzier, such as virtual communities and project-based organizational networks. On the practical level, we see that historical bricolage might be a useful competitive mean in those contexts where financial resources for collective identity promotion and inter-organizational coordination are limited.
The abstract for the article:
This article analyzes how organizations discursively construe legitimate distinctiveness (LD) by using their own corporate stories in recombination with historical narratives about commons (i.e., cultural, social, or natural resources available in a local community). Specifically, through the study of 55 rural hotels active in Segovia (Castilla y León, Spain), we theorize about how organizations build LD through a different process than the one explained by previous studies: a process of historical bricolage. Two recursive mechanisms constitute this process—namely the appropriation and preservation of historical narratives about natural (e.g., forests, animals), social (e.g., recipes, movies), or cultural (e.g., heritage, kings) commons. This process contributes to current studies because it explains how organizations build LD through the strategic use of history, the preservation rather than the mere appropriation of collective narratives, and finally the production of stories that integrate the organizational and collective selves.
You can read "Legitimate Distinctiveness, Historical Bricolage, and the Fortune of the Commons" from Journal of Management Inquiry free for the next two weeks by clicking here. Want to stay up to date on all of the latest research from Journal of Management Inquiry? Click here to sign up for e-alerts!
You can also find the journal on Twitter–click here to read through the most recent tweets from Journal of Management Inquiry!
---
Laura Illia is an associate professor at IE University (ES). Her current research focuses on how issues of organizational identity, branding, corporate communication, reputation, and Corporate Social Responsibility are involved in organizational management. She has been doing research at the University of Cambridge (United Kingdom), London School of Economics and Political Science (United Kingdom), and University of Lugano (CH). Her works are published in journals such as MIT Sloan Management Review, Journal of Business Ethics, British Journal of Management, Journal of Business Research, Journal of Applied Behavioral Science, Corporate Reputation Review, Corporate Communications: An international Journal, and Journal of Public Relations Research. She currently serves on the Editorial Board of Business and Society (SAGE), Corporate Reputation Review (Palgrave), and Corporate Communications: An International Journal (Emerald).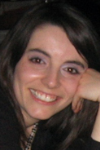 Alessandra Zamparini is a post-doctoral researcher at the Faculty of Communication Sciences of USI Università della Svizzera italiana in Lugano, Switzerland, Institute of Marketing and Communication Management (IMCA). Her research focuses primarily on the topic of identity at multiple levels and its implications for corporate and organizational communication. She is especially interested in understanding identity dynamics within local business communities and regions. In this regard, she is currently developing research funded by the Swiss National Science Foundation (SNSF). She has recently published in Strategic Organization, Corporate Communications: An International Journal, VOLUNTAS: International Journal of Voluntary and Nonprofit Organizations, and International Journal of Wine Business Research. She holds a PhD in communication sciences and economics and management from USI Università della Svizzera italiana and the University of Padua (Italy).